Aris Tyros Interview in San Diego's International Mobile Film Festival 2017
There are a multitude of ways to tell a story, and narration is one that can sometimes enhance your film when it involves telling the story from the perspective of the protagonist.
One of the best examples in mobile filmmaking, we have found is in Aris Tyros' multi-award winning film shot with an iPhone 6s, "How I Became A Movie Theatre Murderer.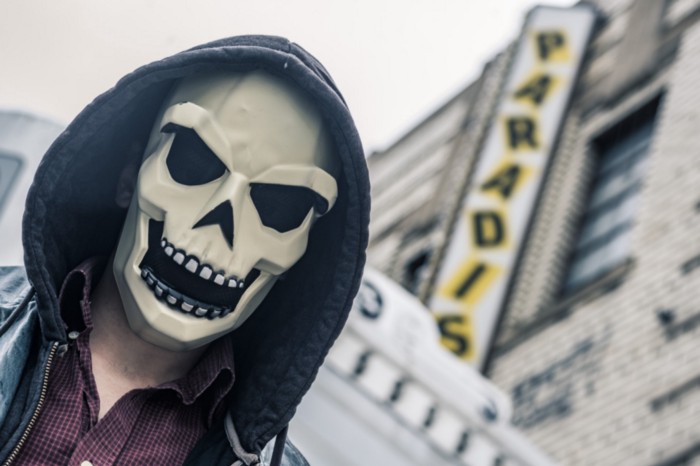 The reason his narration works so well in the film is because Aris is a very talented voice over actor. His voice acting is quite impressive. When you are looking for an actor to narrate your film, there are several situations to consider. For one, there are different types of narration. Someone who is a good narrator for a documentary may not fit the role of an actor. These are two different styles.

It's important to remember sound and audio are equally as important, if not more, to great video. But what can be overlooked is the voice of the actor. When hiring actors for roles, potential actors study the characters they would like to be hired to play. That includes fitting the character in whole, including the voice. When you are looking for a narrator for your film, you need to think of the voice actor as more than someone who has a voice and deliver the lines from the film. After all, there is a reason actors and the subjects of your films and videos are referred to as "the talent."
Aris could have hired someone else to play the voice of his character because his character doesn't ever speak in the film. However, his talent as a narrator, and voice over actor gives the film a quality that probably had a lot to do with the number of awards he has won for his film around the world. Read more about how he made his film.
Watch our interview with Aris Tyros in San Diego, after taking home the Second Prize Award. Following the interview, watch his film and be inspired to make your own.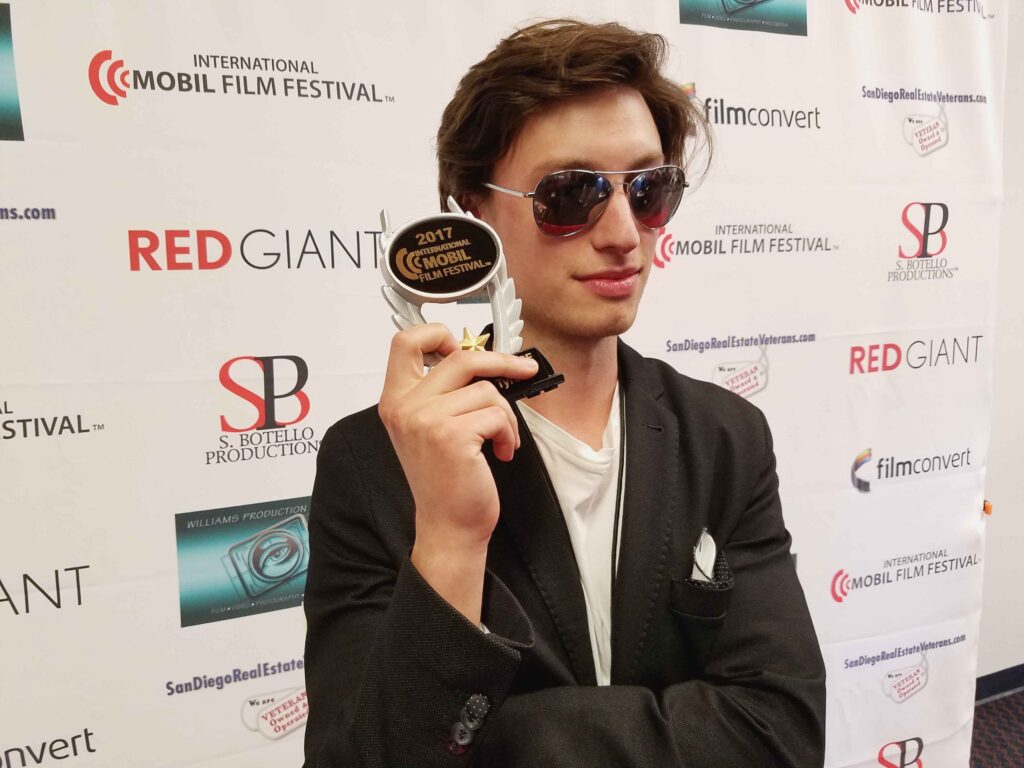 How I Became A Movie Theatre Murderer – Directed by Aris Tyros (iPhone 6s)
Winner of IMFF2017 Mobile Short Film Awarded Second Prize April 30,2017
Director
Aris Tyros
Toronto, Canada
The rise of movie theatre attacks scare a young man obsessed with film into unintentionally killing an innocent patron and becoming the thing he feared most.
© 2017 All rights reserved.