During a live event like the International Mobile Film Festival in San Diego, attendees come and leave when it's over. During this year's IMFF 2020 (due to the Corona COVID-19 Virus) the film festival turned into a virtual event within weeks to keep it on schedule.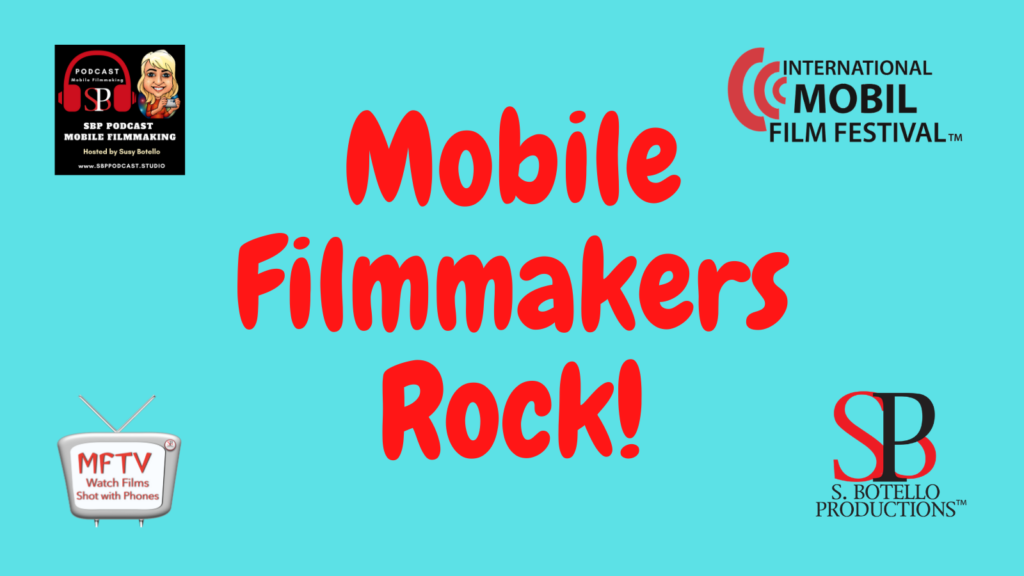 The end result though, is that the festival is still interacting with mobile filmmakers and attendees, online. With an internet connection, you can go to YouTube and watch the films (with the exception of one feature film).
You can also listen to podcasts through the SBP Podcast Mobile Filmmaking (ongoing) with some of the filmmakers on the web, or through free podcast apps on your phone.
You can read about the filmmakers with the online publication, Smartphone Filmmaking.
Below are some highlights of the content you can access so far, come back for more as more is added through the coming weeks.
MFTV is a Mobile Film Network Distribution Channel: If you are a shooting your films and videos with your smartphone, we would like to include you in our network.
THE SHOW
MOBILE FILMMAKERS
Best Feature Film Award
Inga Vosk won Best Feature award with her feature film, #STEALTH. The film has already won several awards around the world and IMFF 2020 was her last festival screening. This was Inga's directorial debut. Shot with iPhone in St. Petersburg, Russia. Read about it and listen to the SBP Podcast Episode 79 with Inga Vosk.
Read about the feature film, Married and Loving It! also shot with iPhone by Ryan McDonald in Utah. Listen the the SBP Podcast Episode 77 with Ryan McDonald and Brandie Rich, producer.
Short Film Competition
The Second Prize for the Short Film Competition went to Benched, by Jamiel Laurence in Glasgow, Scotland in UK.
Read about the film and listen to the SBP Podcast Episode 80 with Jamiel Laurence.
Come back soon for more as we add more videos, articles and podcast episodes related to #MFF2020SanDiego.
San Diego's International Mobile Film Festival can be reached through its website, Facebook, Instagram, Twitter and YouTube Channel. You can listen to all episodes of the SBP Podcast Mobile Filmmaking in their website or through podcast apps.
© 2020 S. Botello Productions™. All rights reserved.