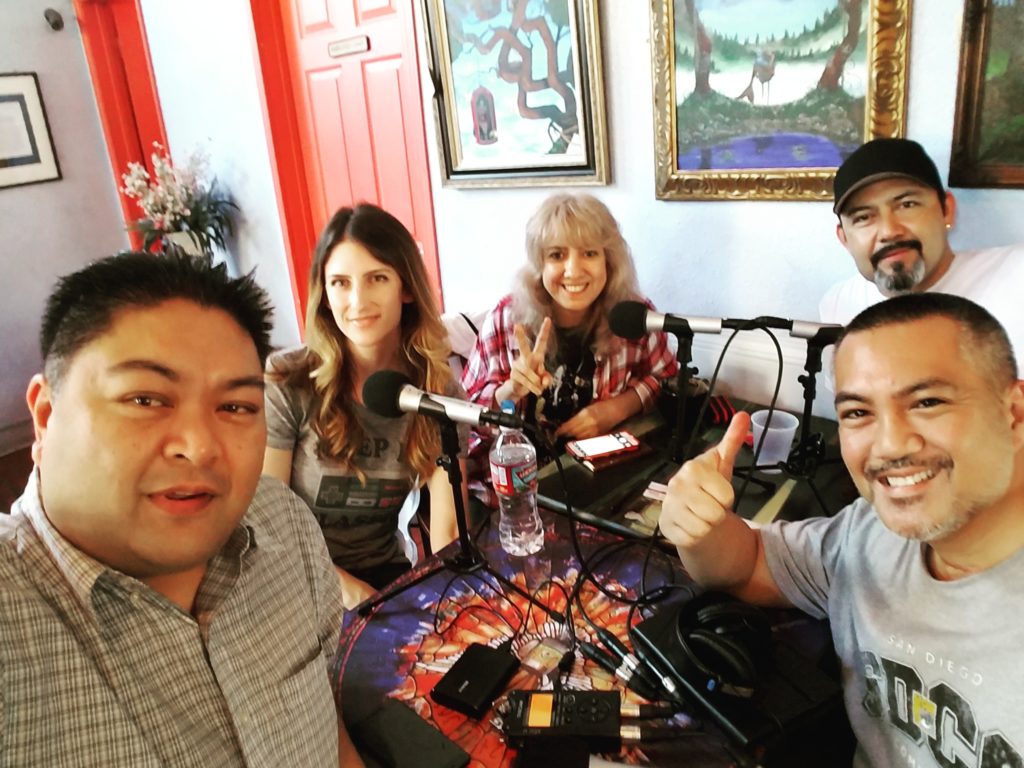 The Voice of Mobile Film™ is for everyone who ever wanted to or is curious about making movies and videos using smartphones.
S. Botello Productions™ (SBP) is a pioneer in the mobile filmmaking industry, one of the first–if not the first–to bring films shot with only mobile phones to the big screen in a traditional film festival style in 2009 with the International Mobile Film Festival in San Diego, California.
SBP Podcast was launched in late October 2017. The SBP Podcast gives a voice to mobile film and video industry professionals, filmmakers and mobile film community members. Each episode brings passionate and inspiring discussions and commentary to your ears. Our discussions are in-depth and revolve around topics of interest to our listeners and the mobile filmmaking community in general. Be inspired. www.sbppodcast.studio
SBP Podcast Mobile Filmmaking is on many podcasting apps, including, but not limited to: Apple Podcasts, Spotify, iHeart Radio, Sitcher, Radio Public, Player FM, Podchaser, and many more!
Note: You don't need to download apps to listen to our podcasts. Most of the links above allow you to listen to our podcast episodes directly in your web browser.
Podcast Apps:
Apple Podcasts | Spotify | GooglePlay | iHeart Radio | Podchaser | Stitcher | TuneIn | Radio Public | Bullhorn | Blubrry | Castbox | Pocket Casts | Overcast | Castro | Breaker | Podcast Gang | Many more!
Search your favorite podcast app for "SBP Podcast Mobile Filmmaking."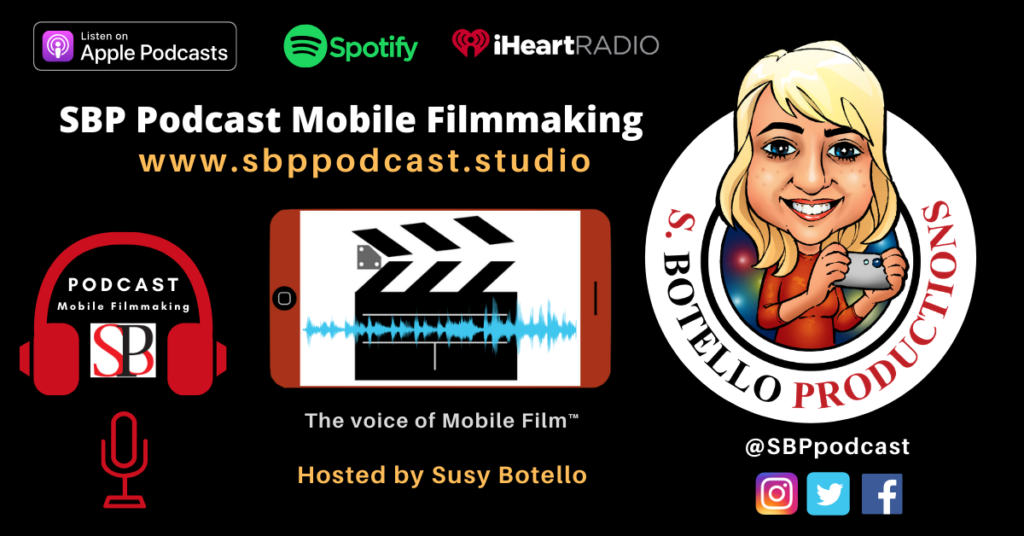 Follow the SBP Podcast on social media: Facebook | Twitter | Instagram
Follow podcast host, Susy Botello: Twitter | Facebook | Instagram | LinkedIn®
Become a member and support us as a patron so we can keep providing all these resources to mobile filmmakers.