During the International Mobile Film Festival in San Diego's Live Event, a special Hindsight presentation was to take place. The presentation was to kick off Sunday, April 26, 2020 with festival founder Susy Botello and guest speaker Neill Barham, CEO and Founder of Filmic Pro.
The presentation was to look at the last 10 years of the mobile filmmaking industry told through two early pioneers in the community. Filmic Pro's app for shooting cinematic films with iPhones (later to include Androids) and IMFF's intro to a live film festival daring filmmakers around the world to shoot cinematic films for the big screen with cell phones. Then the Corona Virus COVID-19 changed our plans and #MFF2020SanDiego turned into a Virtual event online.
The end of the Q&A session was set to screen a selection of films which won awards in previous years during the International Mobile Film Festival in San Diego.
2012 Second Prize | The Fixer by Conrad Mess; Zaragoza, Spain (3 minute version) iPhone 4
2013 First Prize | The Girl with the Red Balloon by Timothée Corteggiani and Nathalie Giraud, France – iPhone 4s
2013 Second Prize | Trapped! by Gregory Armstrong and Alise Anderson; Berkley, California – iPhone 4s
2014 First Prize | Captain Justice by David Muñoz; Barcelona, Spain – iPhone 4 & Sony Ericsson Xperia
2015 First Prize | Dancers of NYC by Tristan Pope; New York, New York – iPhone 6
2015 Third Prize | Lost and Found in Dubai by Vasilis Billy Blioumis; Dubai, United Arab Emirates – Samsung Note 4
2017 Second Prize | How I Became A Movie Theatre Murderer by Aris Tyros; Toronto, Canada – iPhone 6s
2018 First Prize | Focus by Brian Hennings; Perth, Australia – Samsung Galaxy S7 Edge
Third Prize | The Actor by Narelle Nash; Sydney, Australia – iPhone 7
First Prize | Upend by Blake Worrell: Los Angeles, California; San Francisco; Berlin; Spain – iPhone 6s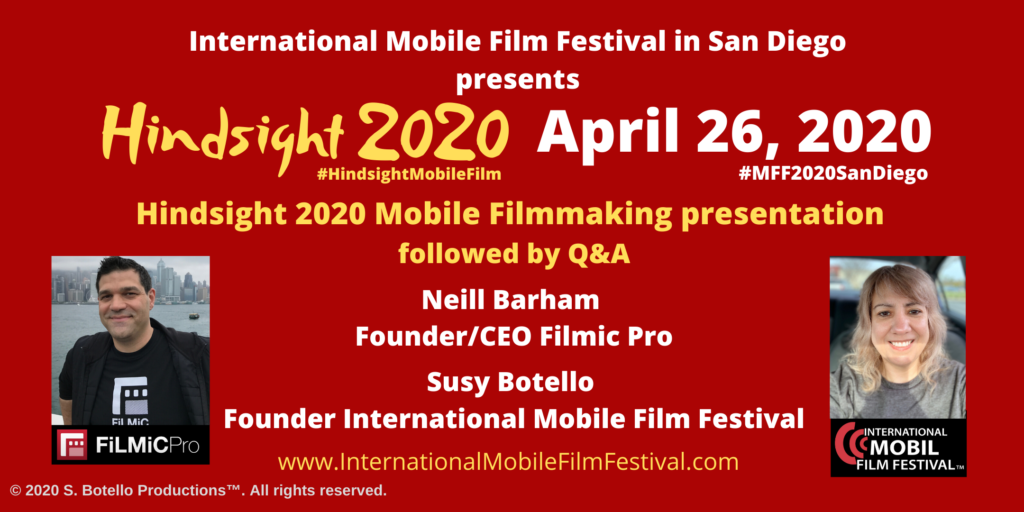 Find out more about the International Mobile Film Festival in San Diego.
Some of the filmmakers have been guests on the SBP Podcast Mobile Filmmaking.