International Mobile Film Festival's Red Carpet Extravaganza! show 2020 will be sponsored another year by Star Wars Steampunk Universe!
The video above was created by the group using an iPhone for IMFF 2017 as a featured film (not as part of the competitions).
Star Wars Steampunk Universe (SWSU) is a charity support group based in Southern California which takes part in charities and events in southern California. They do crossover events with other charity groups.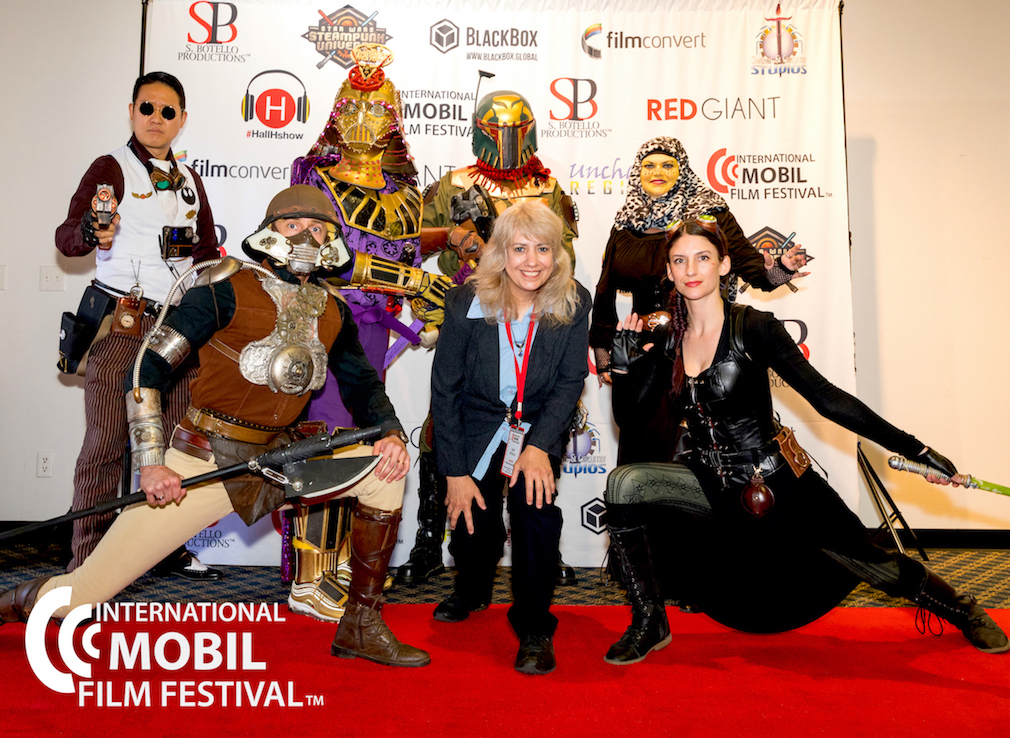 SWSU delighted attending filmmakers by escorting them on the red carpet during IMFF 2017. Since then, they have been a part of the Red Carpet Extravaganza! during the red carpet show before the awards ceremony. They continue to sponsor our film festival and are expected to be a part of IMFF 2020. We are grateful to them for their continued support and the exclusivity they bring to the red carpet each year. Thanks to our IMFF Ambassador Aaron Nabus for the introduction!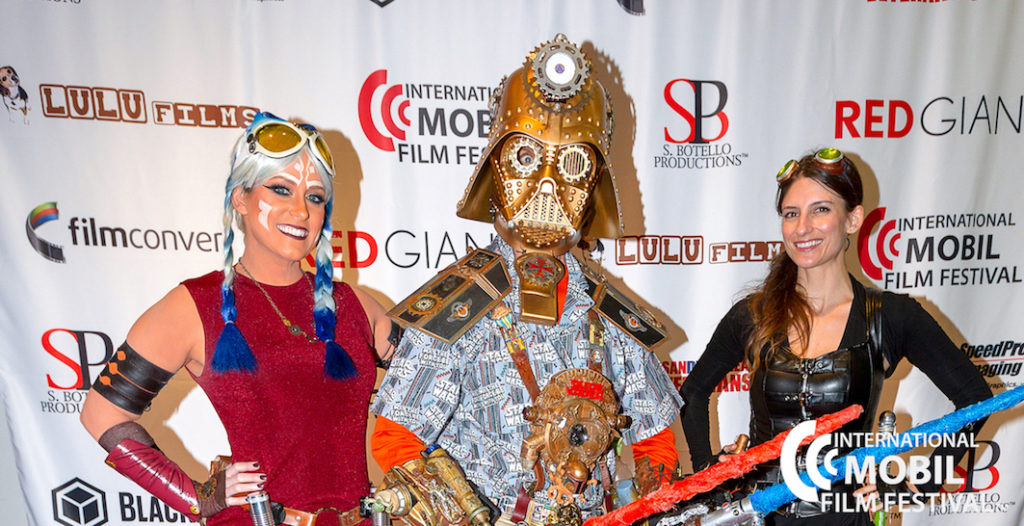 The group caught the eye of Lucas Film when they teamed up for a panel at Star Wars Celebration Anaheim in 2015. They soon began to form the Star Wars Steampunk Universe and their debut as a group was at the San Diego Comic-Con International in 2016 where they received an award as the Best Costume Group from the Hollywood Costume Designer's Guild.
Listen to the back story to the group's formation in the SBP Podcast Mobile Filmmaking Episode 52 with Dude Vader, Hot Nerd Girl and IMFF Ambassador Aaron Nabus.
Watch the very fun Red Carpet Extravaganza! with Star Wars Steampunk Universe during #MFF2019SanDiego on Sunday, April 28, 2019.
© 2019 S. Botello Productions™. All rights reserved.