Red Carpet Extravaganza! Sunday, April 28, 2019 at International Mobile Film Festival in San Diego. All films shot with smartphones!
Our slogan is The red carpet is in your pocket!™ Each year we turn the red carpet walk before the Awards Ceremony into a show.
Since IMFF 2017 we have been grateful to include the Star Wars Steampunk Universe as escorts to the filmmakers. We thank Star Wars Steampunk Universe for being a sponsor this year.
Thank you to all the attending filmmakers who were able to take part in this year's Red Carpet Show: Joyce Axelrod, Mickey Harrison, Dania Eliot, Alexandra Guillossou, Ross Perkins & Kimberley Hart, Steve Peterson, Seth Dacio, and the amazing Loparev family: Oleg, Nataliia & Sofiia.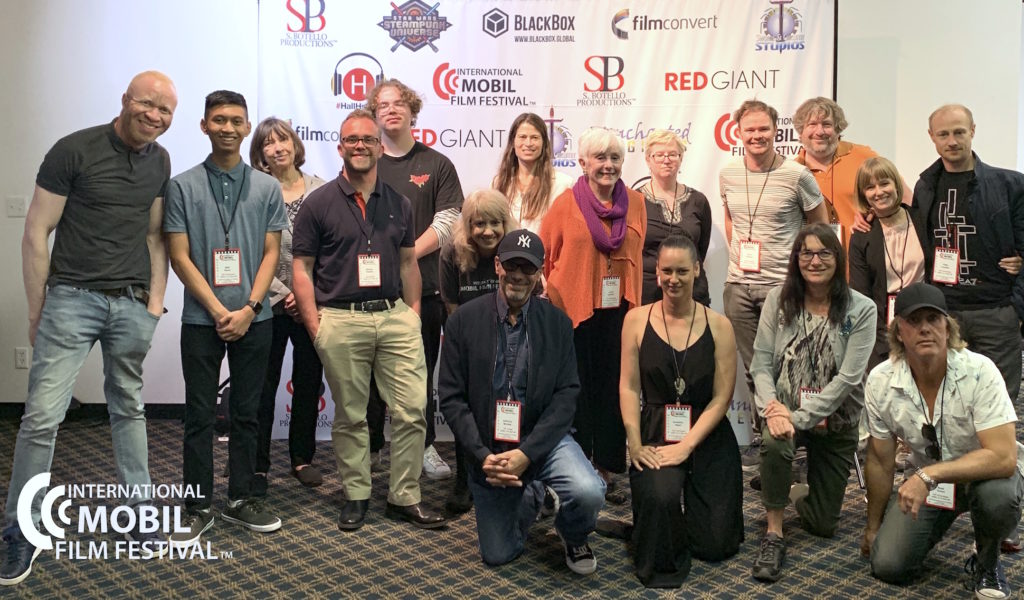 http://internationalmobilefilmfestival.com
Thank you to everyone who cheered and became part of the paparazzi! The red carpet was photographed by Art Essence Photography. This video was shot by Aaron Nabus of the Hall H Show Podcast (with a smartphone). Thank you, Aaron for being a great brand ambassador and a sponsor this year!
Edited by Susy Botello Music composed by Susy Botello
Special thank you to Leavell Photography & Print for the badges and backdrop! http://leavellphotography.com
© 2019 S. Botello Productions™ All rights reserved.