Entered in International Mobil Film Festival™ 2012, Dukagjin Borova's film (stop-animation)
Everything Is Money, is a stop motion animation that is telling us some rules that are dominating the world actually moneys (coins on the movie).
Everything is money & money is everything comes with some of the best classical games of 80's and 90's like Pinball, Tetris, Snake and Mario … made to make a lot of money and everything else.
Dukagjin provided a stop-motion mobile filmmaking workshop during the festival and the kids in attendance loved it!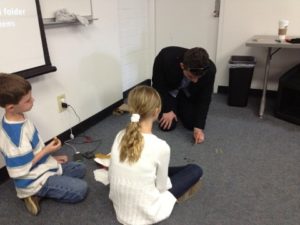 We called him Duke during the film festival in San Diego. He came from Macedonia to San Diego to realize a filmmaking dream. But there was so much to this story. His father and his father's best friend also came with his brother.
Turns out, his father and best friend grew up together and dreamed of someday coming to America. It was because of the opportunity we provided with our film festival as a live venue that they were able to get a travel visa to come and realize their own dream.
IMFF 2012 was our first festival because we launched it in 2009, after waiting years since the idea in 2003. We were stubborn to not make a website but instead a live venue to put the films on a big screen and give anyone with a phone this awesome opportunity and respect as any filmmaker.
We are so glad we waited because it provided an opportunity for Dukagjin Borova to come from Macedonia to San Diego and bring his family to realize more than one dream.
© 2012 All rights reserved.