IMFF inspires people of all ages to share stories using smartphones to make films. Each year we celebrate the art of storytelling through film using smartphones and bring people together to form new friendships, network, connect, watch their films and support other filmmakers, participate in Q&A Panels, workshops, walk the Red Carpet and more! Filmmakers and attendees alike leave inspired.
The festival has taken place at Marina Village Conference Center in 2017-19. A bayside venue with beautiful views of the marina with boats setting the scene for this unique global San Diego event.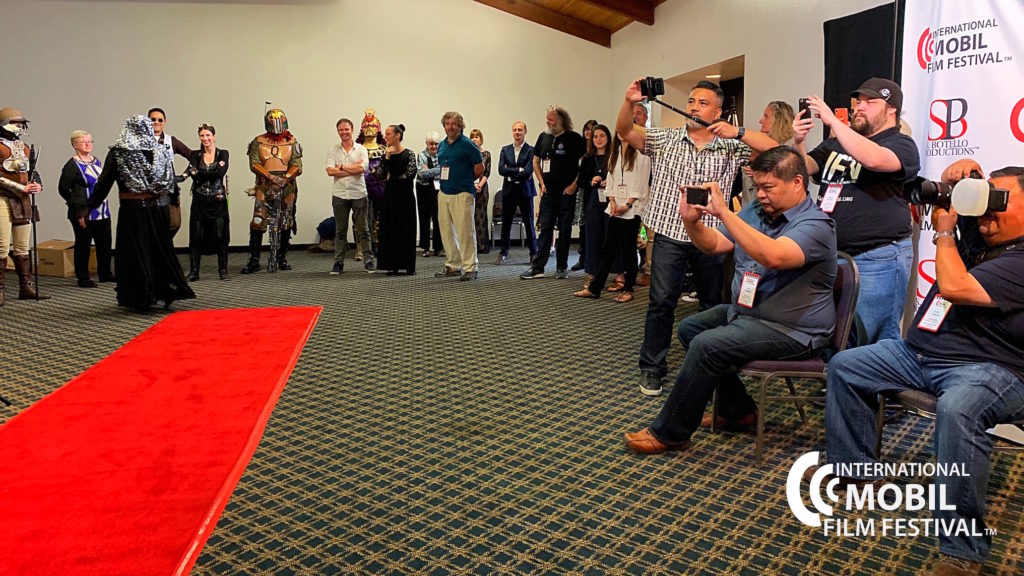 The International Mobile Film Festival in San Diego was launched in 2009 as a unique film festival which only accepted films shot with mobile phones from all over the world to showcase on a big screen during a traditional film festival live event. Rolling out the red carpet for anyone of any age from anywhere in the world. Daring all humans to make movies using only the camera on their phone.
Every year since the inaugural festival during the last weekend in April 2012, IMFF has never skipped a beat. Every year during the last weekend in April, filmmakers from all over the world come to celebrate making films using smartphones in "America's Finest City!"
The International Mobil Film Festival™ is an experience you won't want to miss. #InternationalMobileFilmFestival #MobileFilmSD #SmartphoneFilmFestival
Music by Susy Botello | Edited by Susy Botello
© 2019 S. Botello Productions™. All rights reserved.